// Sun-Penetrations //
iPhone photography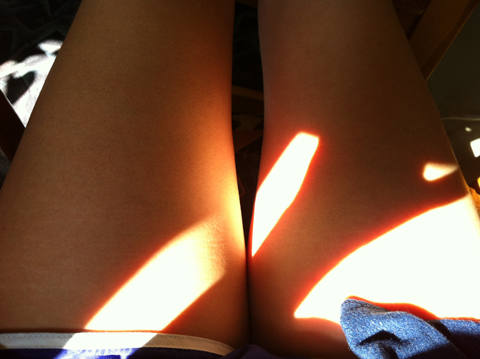 Download Portfolio // Sun-Penetrations // >>
My ongoing art project "Sun-Penetrations" shows beams of the sun, which penetrate through windows, curtains, doors, burned glass, holes or cracks, into the inner space. Most works are half dark, semi-abstract and pertrude a meditative state.
In "Sun-Penetrations" the body is inside the home, the private space when experiencing the sun in her passage of time. "Sun-Penetrations" move around the perceiving (self) domesticated body and its interpretation of the penetrating sun.
My artworks come into existence by my own body travelling and thus living and staying in hotels, motels, residencies and new homes. Because of my art career of 19 years I have lived in 6 countries and thus consequently feeling at times, cut off or disconnected.
"Sun-Penetrations" works with the feeling of loneliness, and the visual beauty that lies in the respect for this raw emotion.

| | | |
| --- | --- | --- |
| Format | | Apple iPhone 4/iPhone 6s |
| Starting date | | February 18, 2012 |