Communistic Curating -
Book Experiment #1 Berlin

With Communistic Curating I developed a tool to both constructively bring a group of artists together working with an "All for One and One for All"-approach and/or a "Power to the Artists"-mentality.

In general, the idea of Communistic Curating is sharing, support, transparency, non-competitive and committal action. Additionally, all income generated by (any of) the artists during the process, is to be shared among the artists in equal parts. Communistic Curating is an idea to be experimented with and explored through the process of collaboration, and depending on the experiment, to explore if it is possible from artists to support each other, share knowledge, skills, and experience and be transparent about their in/output.

Communistic Curating aims to explore a subtle alternative mode for organizing a group show together as artists. Communistic Curating is set up as several experiments which means that it can both fail or be successful in its ideology and construed plan.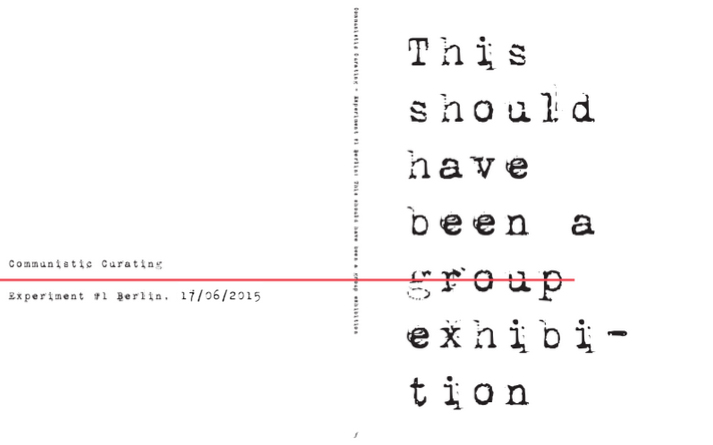 Preview version>>

| | | |
| --- | --- | --- |
| Info | | |
| Title: | | Communistic Curating - Experiment #1 Berlin |
| ISBN: | | 978-90-809866-5-7 |
| Pages: | | 52 |
| Size: | | 160 x 240 mm |
| Publisher: | | Freigeist Verlag, Berlin |
| Language: | | Multilingual |
| Production date: | | June 2015 |
| Price for hardcopy: | | € 20 / ¥ 150 >> |