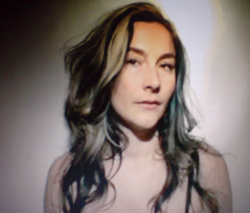 Foundation Picos Europe was established in 1993, by filmmaker/writer Noud Heerkens. Foundation Picos moves itselfs within the films and video art and produces and initiates divers film projects and productions.
Picos looks hereby cooperation with other disciplines such as fine art, dance and theatre. With the realisation of projects an examining and reflecting attitude is the main point of foundation Picos.
With this letter I recommend Kim Engelen. She shows great dedication to the development of art. Kim has the required technical knowledge and skills and is able to develop and implement new ideas and techniques with an exceptional perseverance and ongoing drive. She participates actively in opportunities in art, for example artist in residencies, where she wants to deepen the mutual understanding and cultural exchange with other residing creators. She speaks four different languages, which give her sufficient ability to communicate in e.g. English with other residing creators. Nevertheless she is independent and capable of working on her own. With focus and ability to develop a project as well as the conscious concentration on the process of the project. She adapts and observes and absorbs anything related to her interest and thus in her work.

Much of her work is characterized by an interest in seeing people, often manifesting itself in exhibiting a person in order to experience the individual. As well the artist as the public in this case is the voyeur, the observer. Making it unnerving. My interest in her work is the emphasis on the development of an independent sense of self, a realization of the individual creative spirit and promise. Her work examines rigorously philosophical and cultural preconceptions to explore and experiment through artistic expression as well with intellect. Her poignant and realistic way of filming reveals a necessity. Her intimate technique of filming skillfully putting personas on a pedestal the accurate shots can be seen in her videos Boys donít cry (2009), Woman (2008), Video love (2007), Superior (2006) and Delicious (2000) and Style (1999). She collaborates with different generations of musicians. To the people she captures she repeatedly says; ĎOk that was very good, now letís try it one more timeí. In order to look for that one special thing that she want to find in that specific person and to capture it.