When framing your art, you might want to consider the type of glazing. The overall aim is to protect your artwork from dust, UV light, and other possible damages. Plus, you want to see the art as clearly and optimally as possible. 
1. Clarity
2. Protection
3. Budget
With Tru Vue Optium Museum Acrylic®, there is no disturbing reflection. It is almost as if there is no glazing in front of the artwork. With Float Glass, unfortunately, there is the annoying reflection.
There are various percentages of UV resistance in glazing. The higher the UV factor, the more your artwork is protected against fading or yellowing in direct sunlight.—Caused by discoloration and pigment degradation. Where will your artwork hang? For example, in a hallway in Norway or direct sunlight in Egypt? UV protection might be critical to the preservation of your artwork. 
Having this said, if you have a choice, better not hang your artwork in direct sunlight. Since UV-resistant glazing does not remove the effects of sunlight, it merely delays.
More or less:
>70% UV-resistant = protective
>92% UV-resistant = preservative
>99% UV-resistant = museum-like
Float Glass filters maximally 45% UV light.
Tru Vue Optium Museum Acrylic® blocks up to 99% of UV rays. Which is even better than Museumglass®, which offers 90% UV resistance. It has other advantages such as being lighter, which makes it cheaper for transportation of the artwork. Especially when it is a large artwork.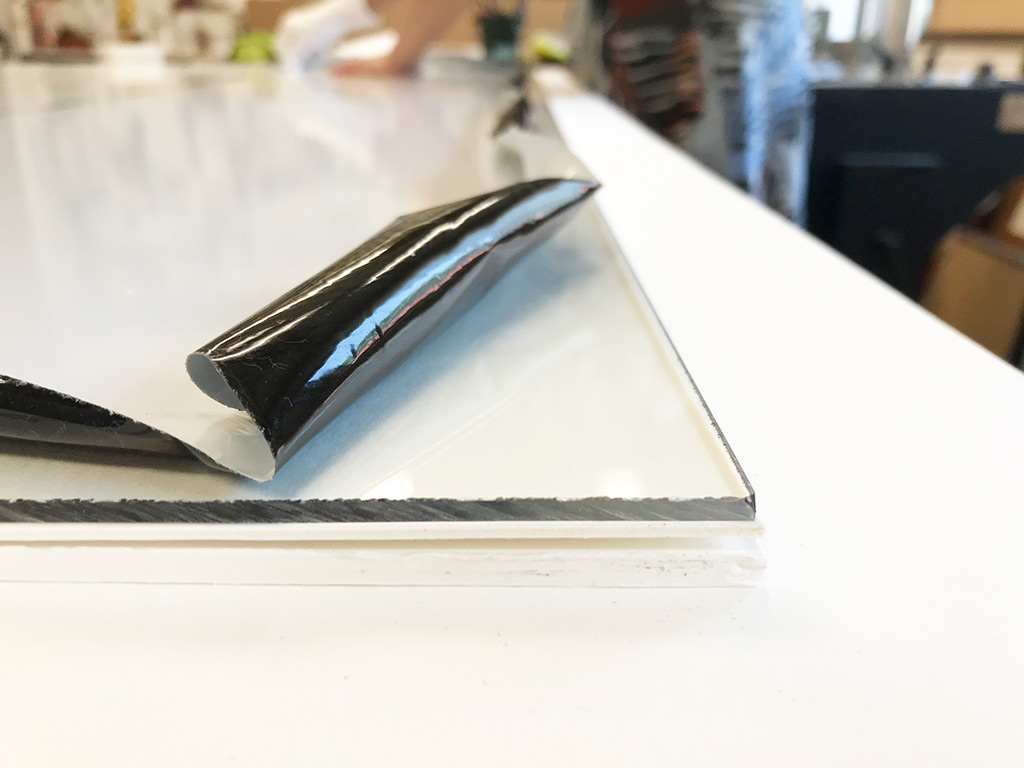 To give you a quick understanding of how different the overall price can become with framing and glazing an artwork. I paid:
A. Framing + Float Glass ⟶ € 260,20 (VAT incl.).
B. Framing + Matte + Optium Museum Acrylic® ⟶ € 2245,85 (VAT incl.).
Float Glass is like regular glass. It will protect your art from pollution, dust, and touch.
Disadvantages:
◎ Filters maximally 45% UV light.
◎  No coating against annoying reflection. 
TrueVue Optium Museum Acrylic®
High-end glazing choice. It is anti-reflective, anti-static (dust and lint will not cling), abrasion-resistant, shatter-resistant (safe in high traffic areas). Plus, this glazing blocks up to 99% of UV rays. And it is crystal clear. It is not for nothing trusted by the world's most renowned museums.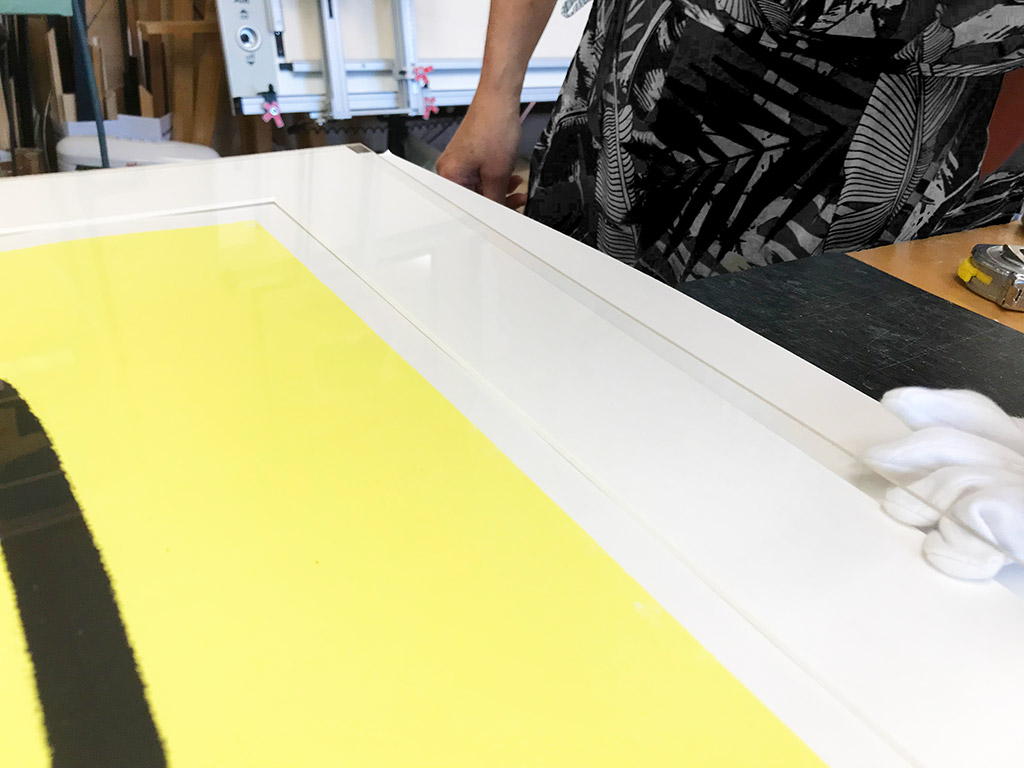 What type of glazing will you choose?  And why? Let us know in the comments below…
Do you like this type of art and this kind of information? 
Fill in your email and receive it directly in your inbox.