Book #3 Instagram Artists
OPEN CALL

For the 3rd book in this series, I want to interview 5 thriving Instagram artists.
Besides the interviews for the book, there will also be an online book launch party, where the artists (and the audience) can e-meet each other. Each artist receives a pdf of the book.
Please, send me a link to your Instagram account.
You can also add in a few sentences who you are and what your art is about. Or other information you want me to know.
Deadline: 31 March 2022.
Results: 1 April 2022 on this page.

5 Artists Interviews is a five-year book project by Kim Engelen. Each book in the series holds interviews with five contemporary artists. The interview itself contains five questions. The project started in 2020.
Book #2
March 2021
94 pages
ISBN 979-8714886768
Interviews with:
Guilherme Bergamini (Brazil)
Patricia Borges (Brazil)
Toine Horvers (Netherlands)
Jieyuan Huang (China)
Ioana Niculescu-Aron (Romania)
Book #1
June 2020
72 Pages
ISBN 979-8653735950
Interviews with:
Federica Buonsante (Italy)
Đejmi Hadrović (Slovenia)
Frans Huisman (Netherlands)
Lynn Marie Kirby (USA) 
Libby Page (UK)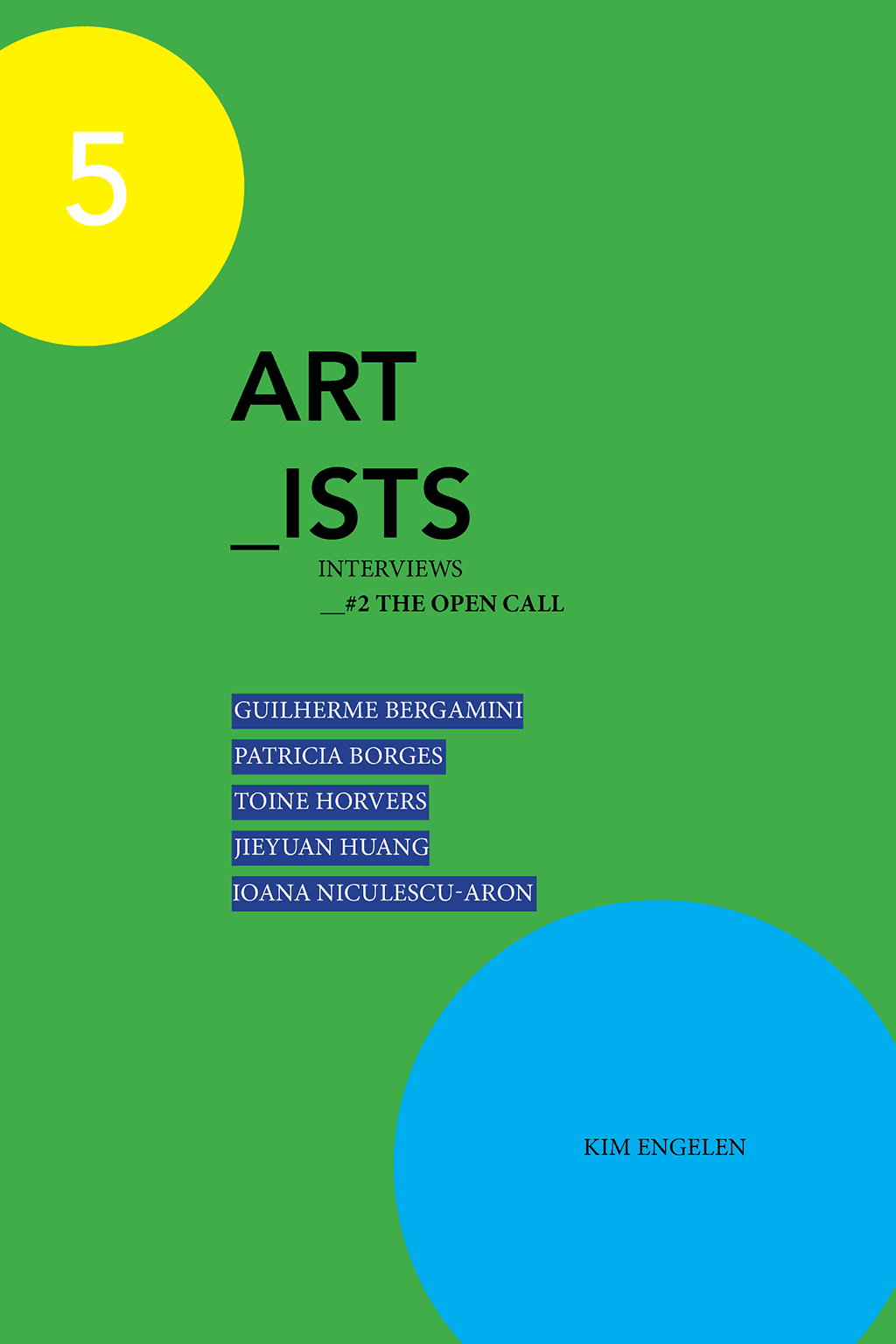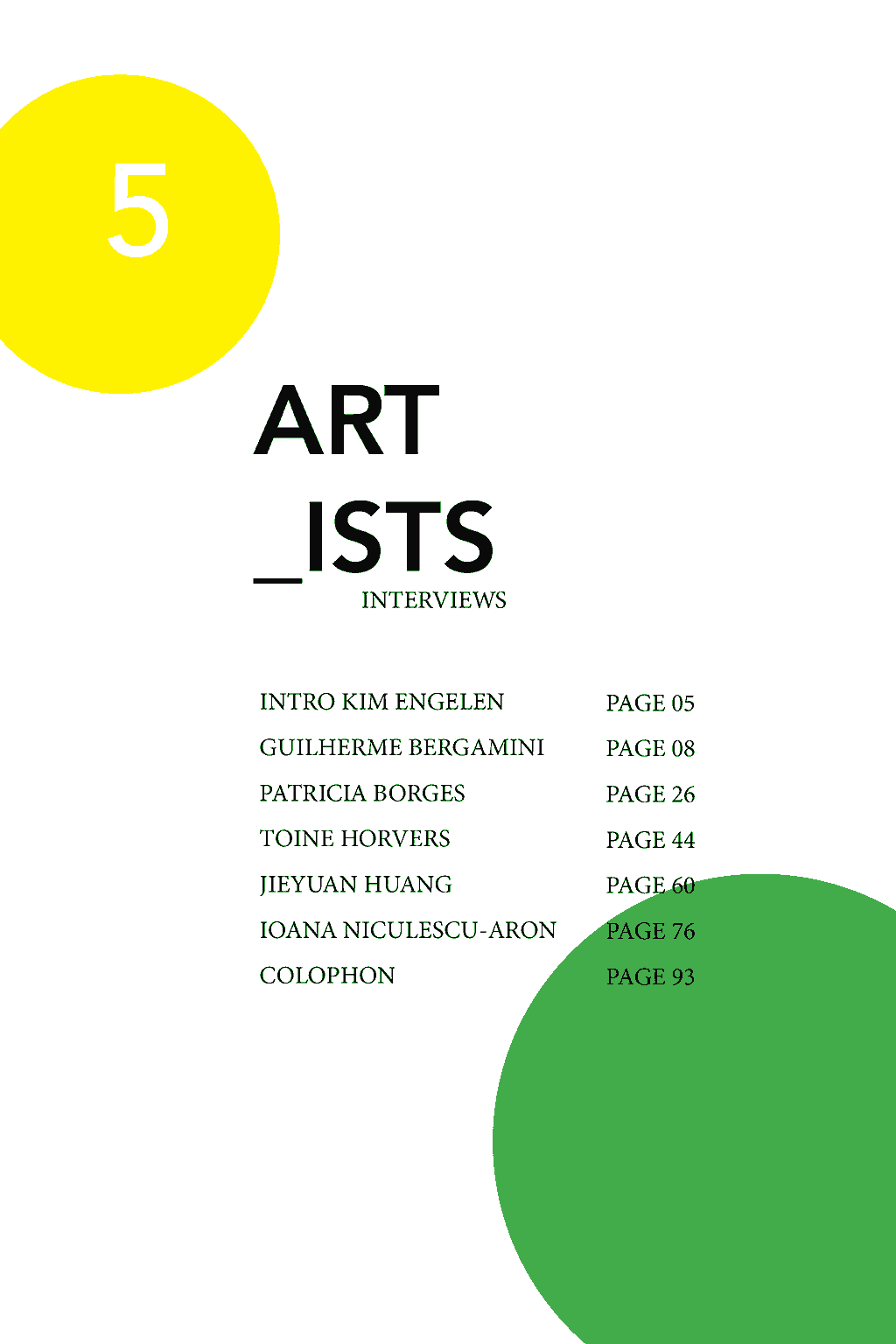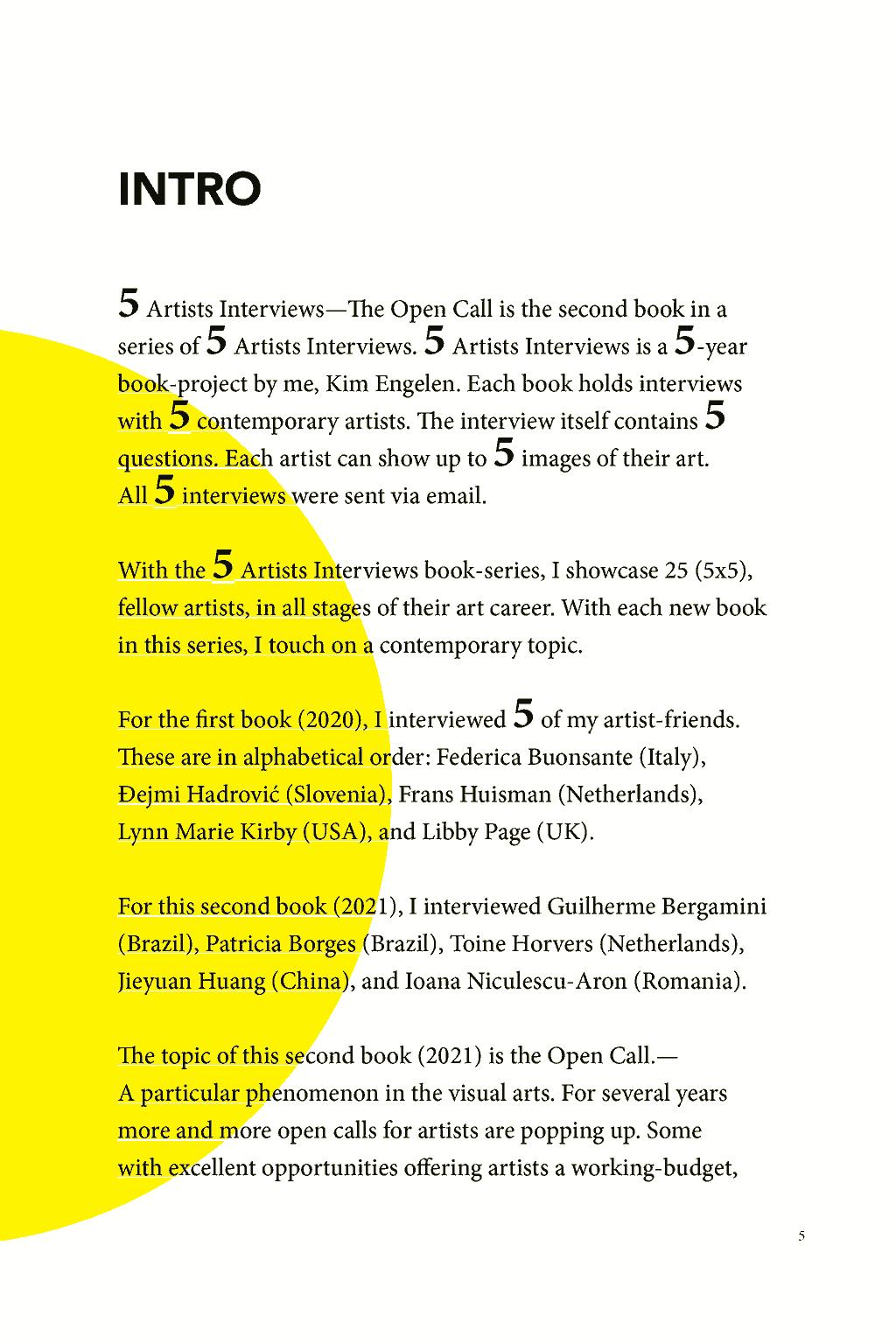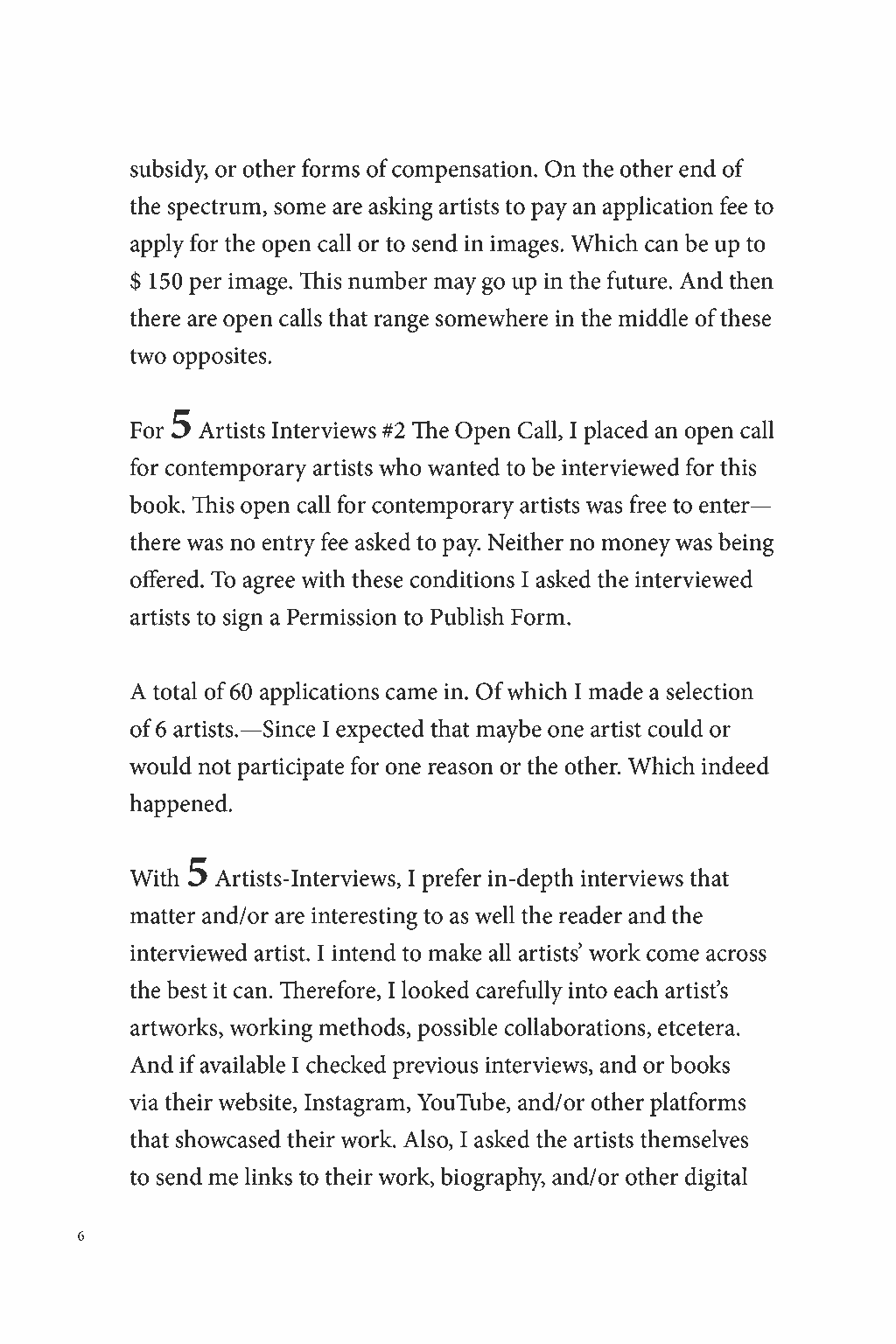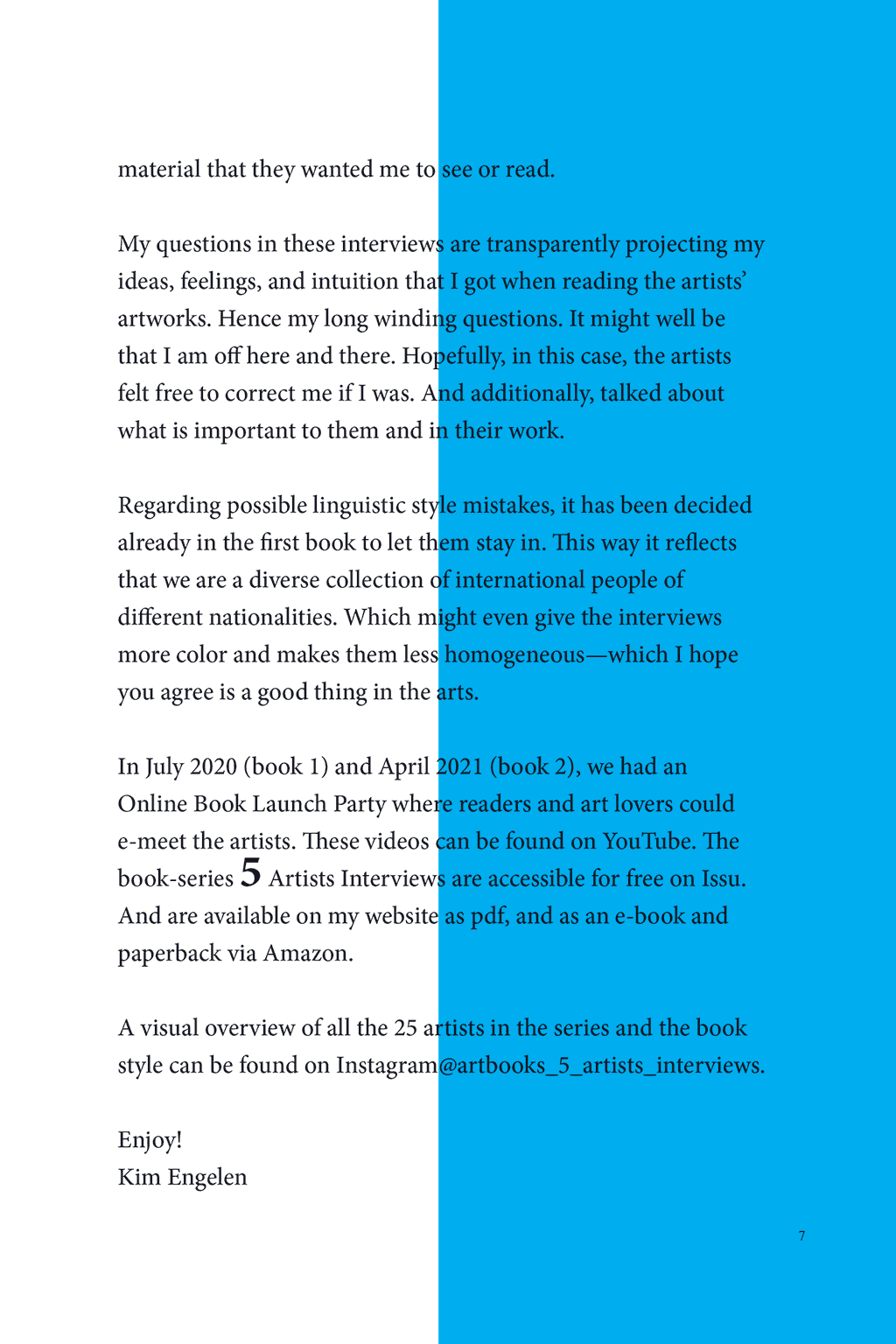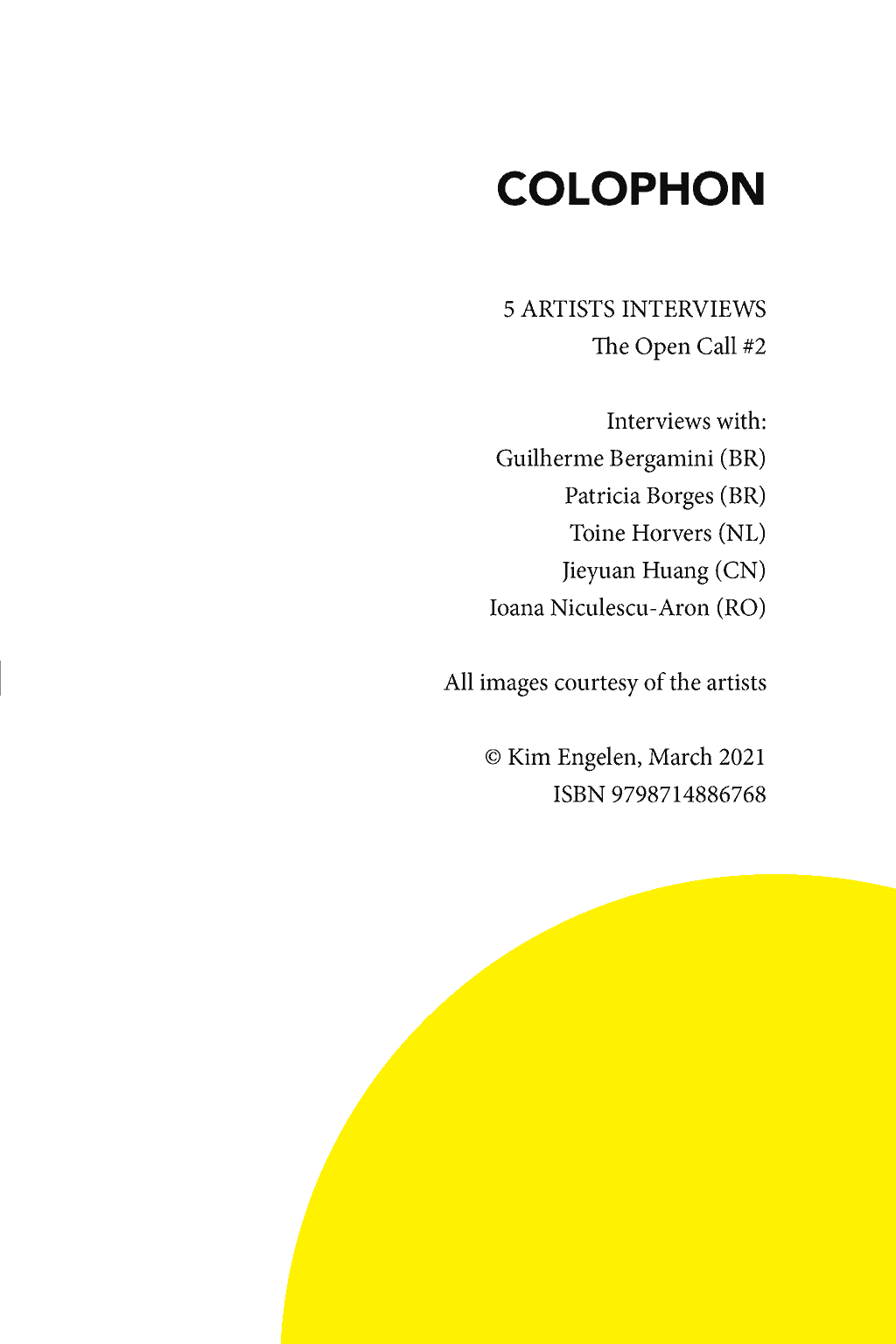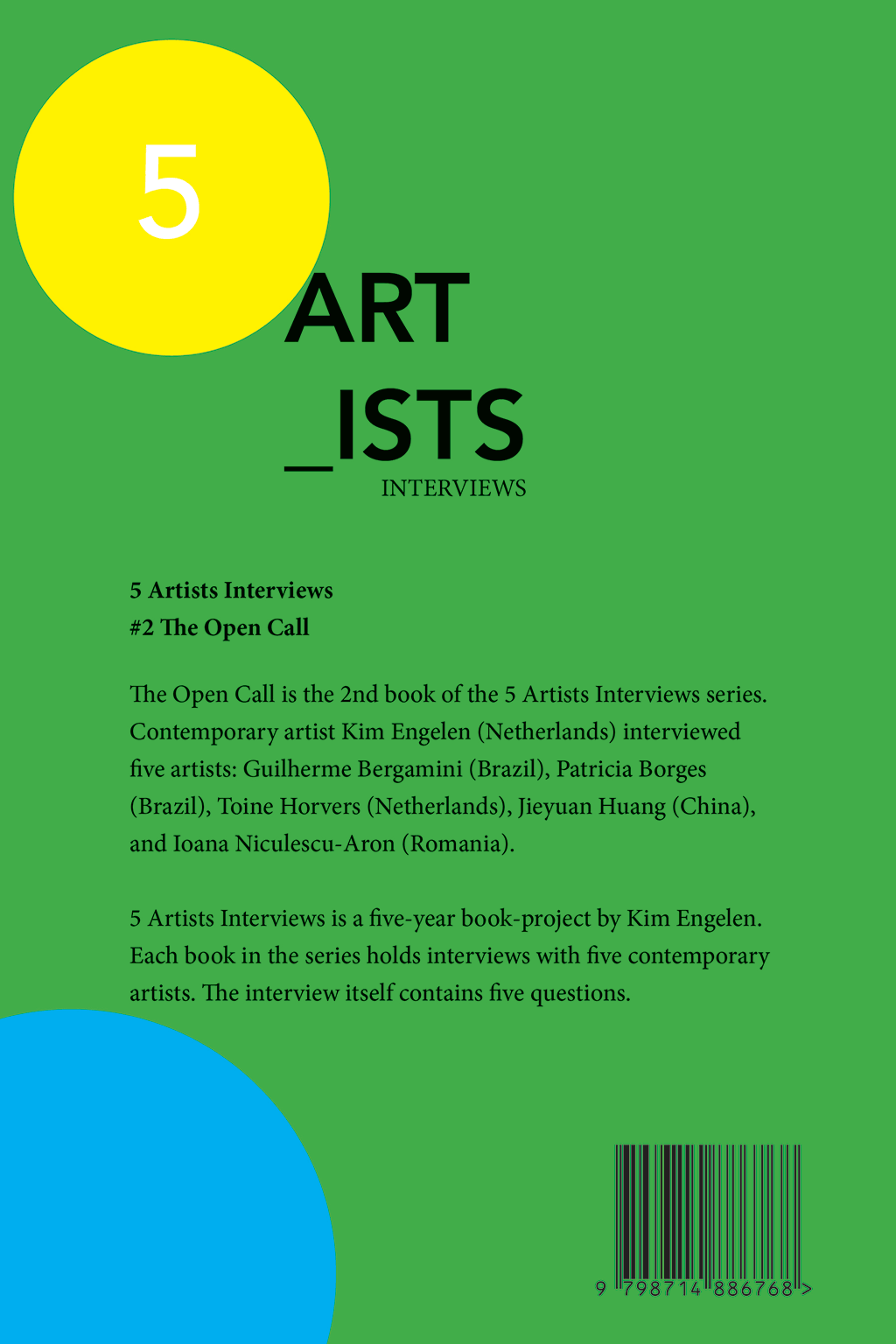 2 April 2021
Meet the Artists:
1 July 2020
Meet the Artists