This year's Art Friends meetup will be on 7 November 2021. We will meet up at Het Kunstenaarshuis in Almelo, The Netherlands.
👟 I will take you to several locations, which are all within walking distance. So please put on your walking shoes. 
15:00 We meet up where I am staying in Almelo for one week. Here I will give you a quick tour of the premisses.
15:30 Then we will sit together in the beautiful big workshop, where I will make you a coffee or tea. And you will also receive your yearly free Art Book by me, Kim Engelen. And for those who want it I can make your Unique Drawing.
When we feel ready, we will walk to the exhibition space Kunst Torentje, where I have my solo exhibition, which opened yesterday and will run until 11 December 2021.
18:00 After this, if you like, we can have dinner together. Double Dutch, meaning everyone pays for their own meal. And we say goodbye.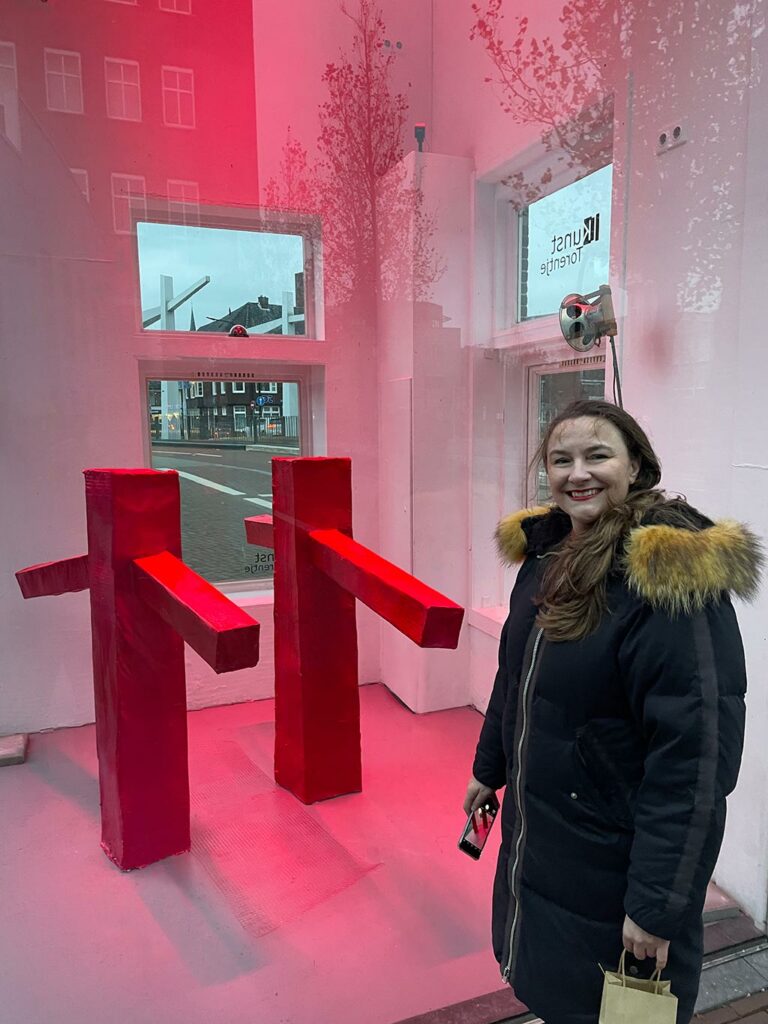 Central Station 
7604 XV Almelo
Art Friends are people who support me in my art-making with their contribution. For this, I shower them with art-love. 
Would you like to know more about my art, projects, and activities as an artist? Fill in your email and receive every an email every Sunday directly in your inbox.