Choosing the Paper clamps
You can hang paper art (drawings, prints, photographs) by using paper clamps. Put the artworks in the paper clamps and then hang them on the clamp's noose. You have paper clamps in all shapes, sizes, and colors. The one thing you want to check is that the clamp has a noose to hang on a nail or screw. Another thing you want to examine is that the paper clamp is not too tight. Since then the clamp could possibly damage your paper.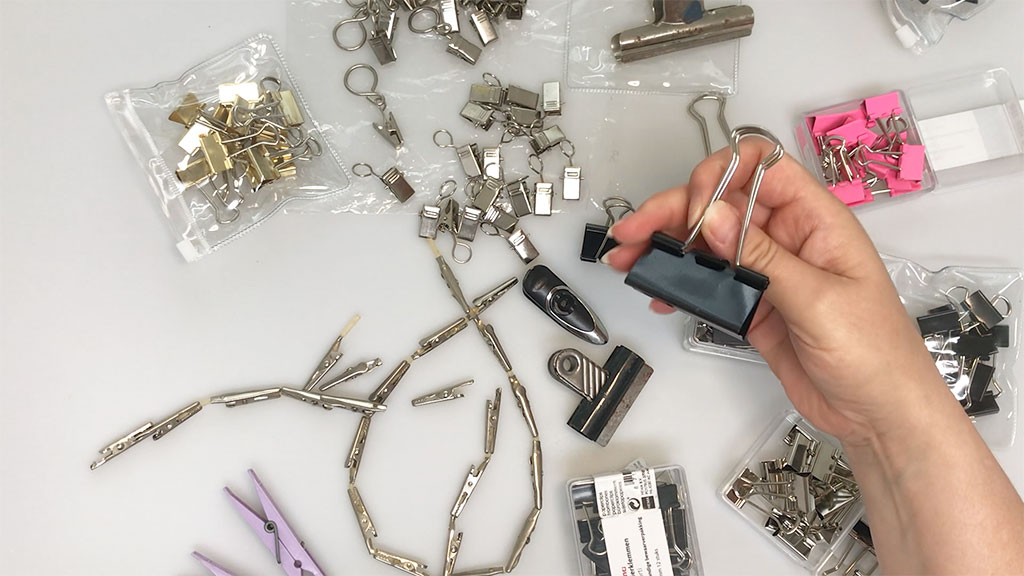 Place all the papers art that you want to hang on the floor (or a table). And place the clamps on top of the paper art. This way you can see if the clamps aesthetically match. The paper clamps can become a connecting element to the artwork.
In my example, I choose a golden-colored paper clamp. For two reasons: 
There are not only black and white photos, but also colored photos—of the original sculptures.

One paper is more yellow than the other papers in the series. So by using a golden-colored paper clamp I bring the different papers together. 
By placing the paper clamps on top of the paper you can see where you want to position the clamps. 
So that all the clamps, from all the papers, will be hanging in the same position. Because you want to hang them as precisely as possible.
Connecting the Paper Clamps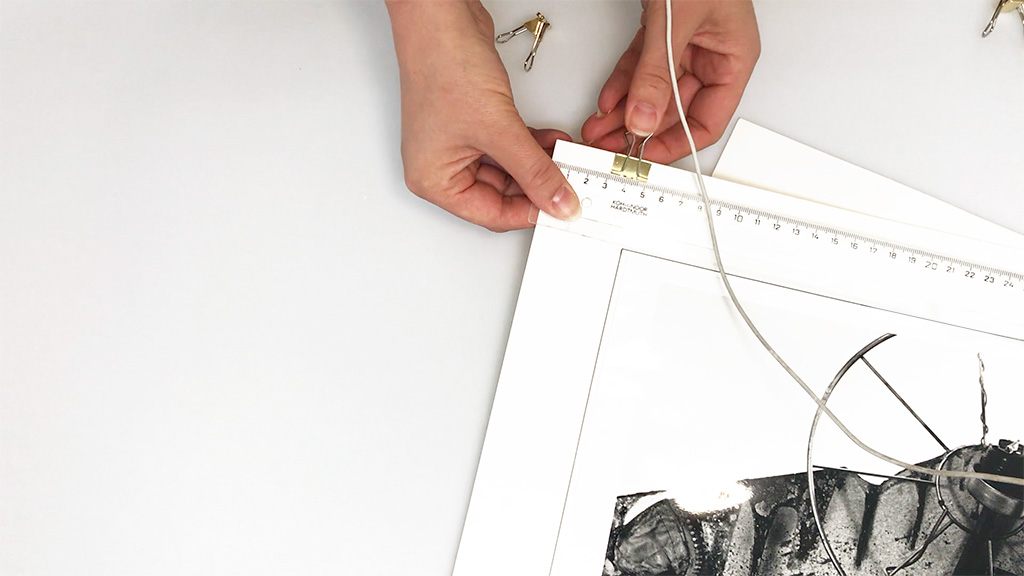 I use two clamps to hang paper artwork. For two reasons:
If the artwork is too heavy, and you only used one clam, in the worst-case scenario, it could rip your paper artwork.
By using only one clamp it could not look flat on the wall.
Check, that the edge of the clamp touches the paper. Do the same with all the clamps so all the paper artworks hang at the same height.
Maybe you need to wear gloves not to stain your artwork. And if your drawings are made with pastel, charcoal, and such, be careful not to smudge them by accidentally placing the papers on top of each other, or when you are measuring where you want to place the clamps.
You might also want to check that all your nails (or screws) are the same. So that you have a uniform-looking setup when you hang your artworks.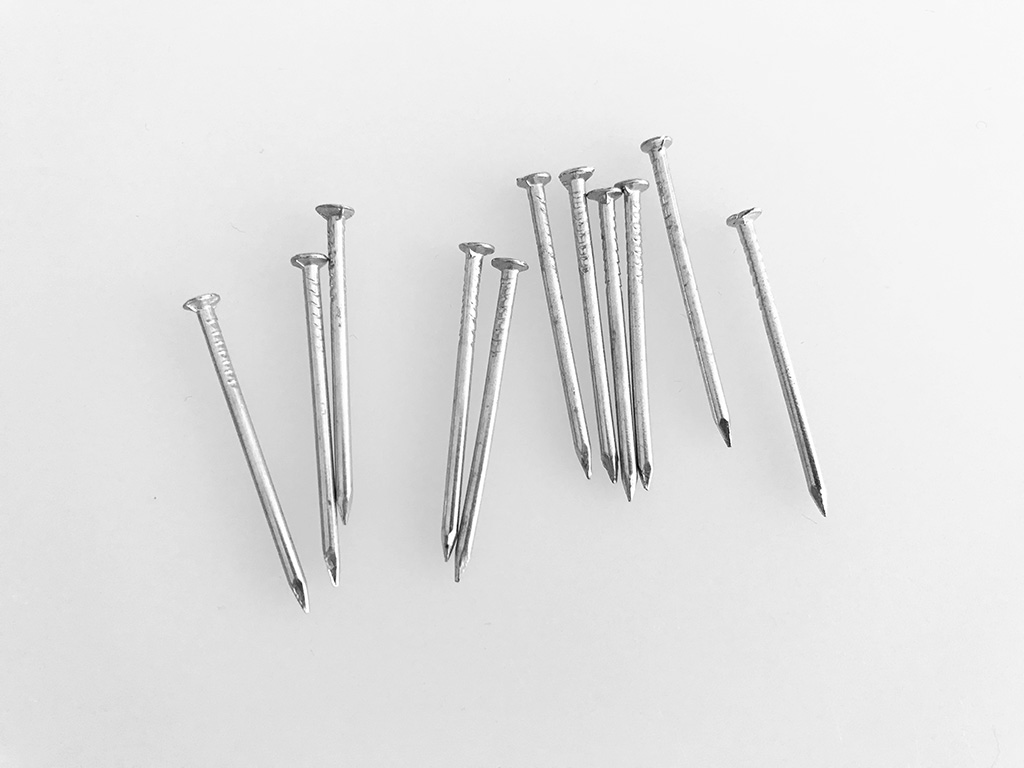 What type of paper clamps do you use?  And why? Let us know in the comments below…
Do you like this type of art and this kind of information? 
Fill in your email and receive it directly in your inbox.