The 1-week artist in residency at Kunsthuis Almelo is now over. And I will be leaving tomorrow. It was a wonderful week where I had the chance to make and show new work, meet new friends, and had some press attention. I hope you enjoyed my daily reports. ❤️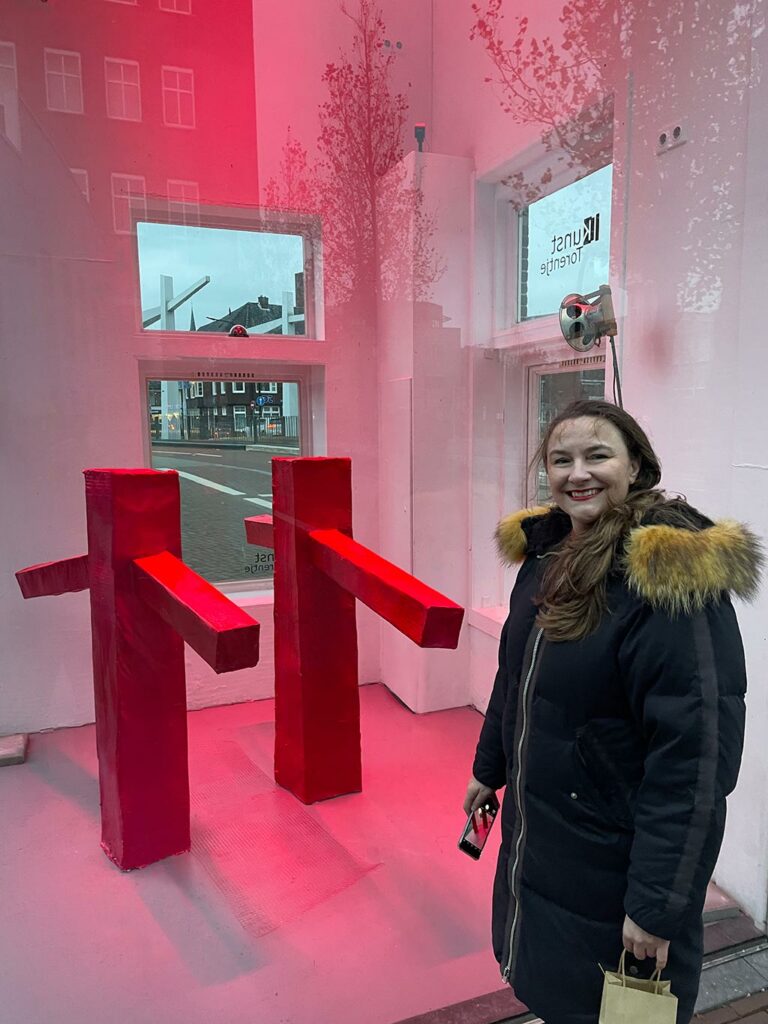 This is me posing with my Bridge-Sculpture. Tired but satisfied. Photo made by Kees van der Knaap.
Today I wanted to make documentation photos of the artwork. But it was raining. In the evening it was dry and Erna Futselaar and I made some night-shots of the blue bridge and the multi-colored Kunst-Torentje. You can see them as an overlay of the Art Audio Album – Questioning my Significance.
Questioning my Significance
Finisage 11 December 2021 at 16:00 CET
I will do a Questioning my Significance performance in Kunst-Torentje. 
Solo-Exhibition Kunst Torentje
Exhibition period: 6-11 t/m 11-12 2021
Egbert Gorterstraat 5, Almelo, Netherlands
Do you like this type of art? Or this kind of information? 
Fill in your email and receive it directly in your inbox.