Mother nature is changing by deforestation, intensified agriculture and livestock production, illegal wildlife trade. There is extreme heat, wildfires, and floods. Especially the burning of the forests is very saddening to me. The lungs of the world are on fire. 
UN Secretary-General António Guterres even writes that we face an existential threat. Already around one million animal and plant species are threatened with extinction.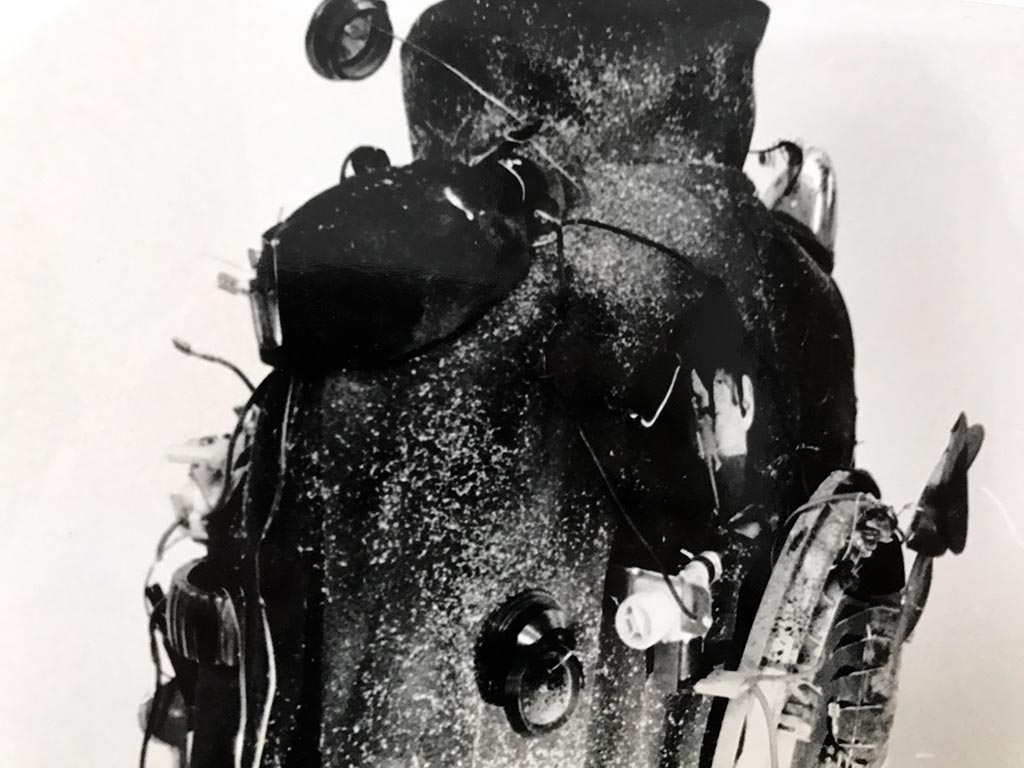 I felt it was the right time to show my series: The Aftermath.  And I see several correlations, from all the Aftermath-Sculptures, only the Book-Sculpture I still physically have. All the other Aftermath sculptures are lost.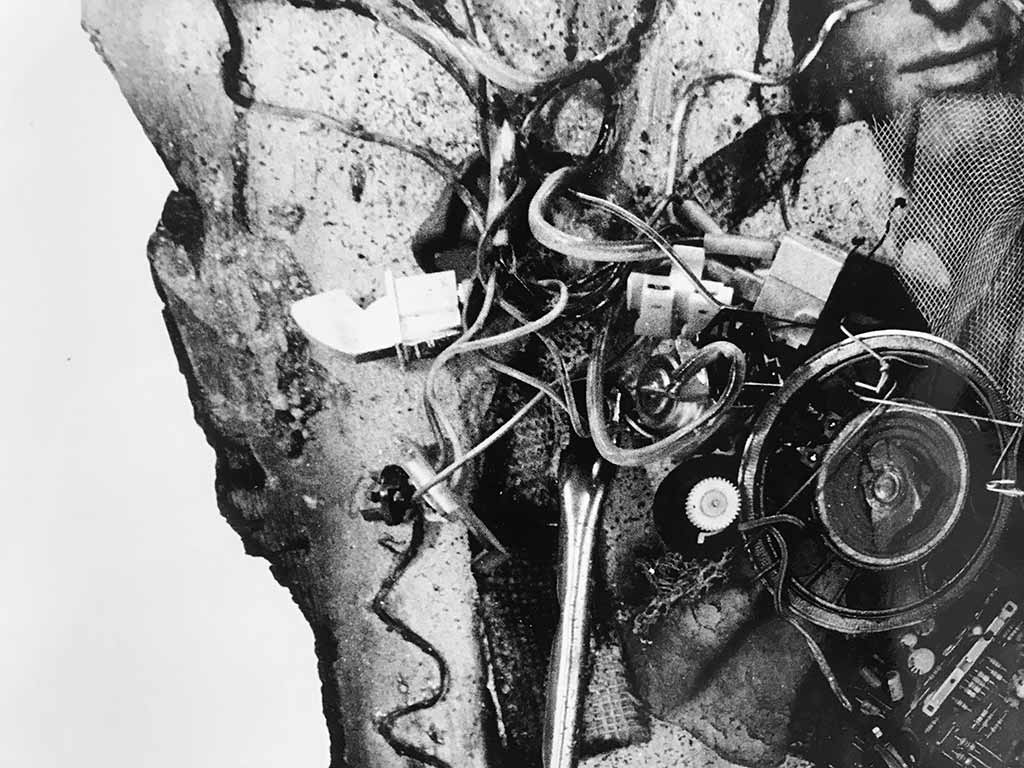 What is left are the photographs as the only memorabilia of the physical sculptures. Also, because of the Covid-19, I am back in my elderly home. And because I am revisiting and archiving my older artworks.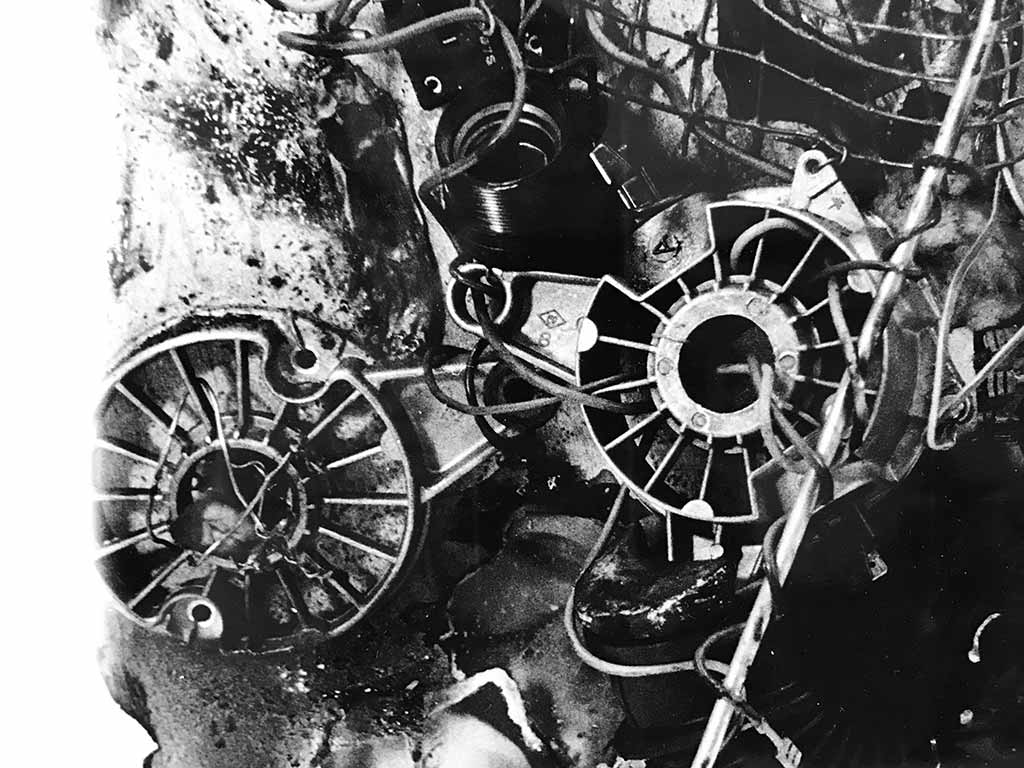 The photos were created in 1993 when I studied Mode en Kleding (Fashion & Clothing) in Venlo, in the Netherlands. And before I went to the Art Academy, from 1994-1999. 
I had made the sculptures three years earlier, in 1990 when I was living in Roermond. I just turned seventeen, and I had left my parental home and was free for the first time. I could be by myself and heal, and these artworks came almost naturally into existence.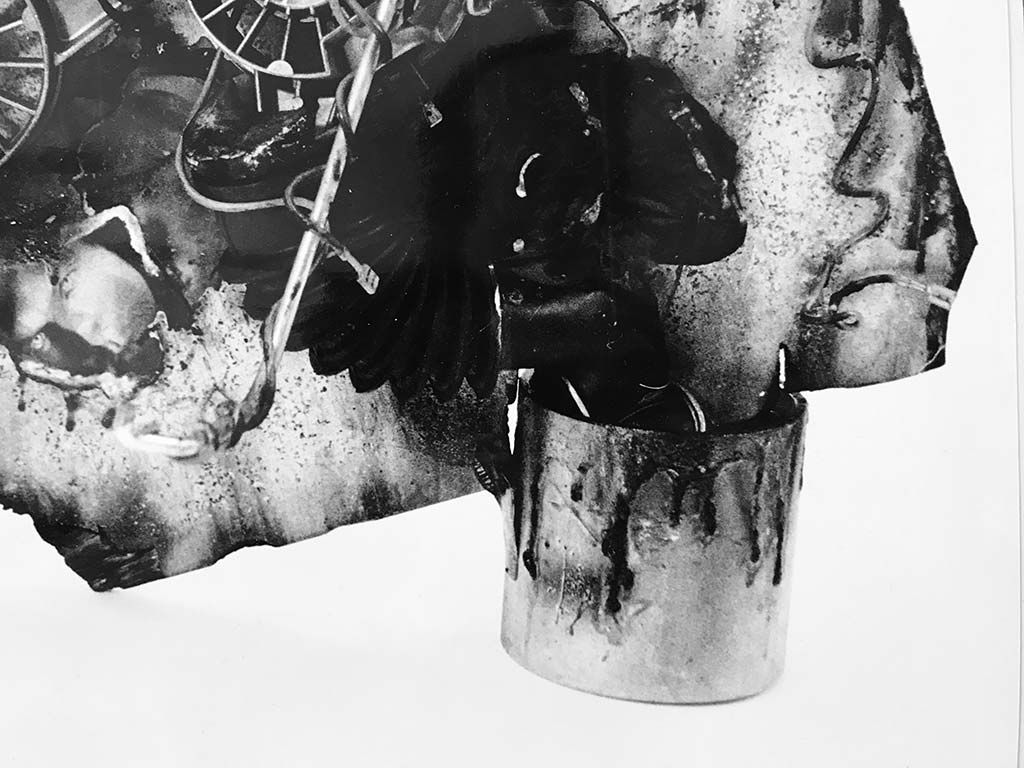 On the weekends, when I was alone in my new home because my fellow roommates left over the weekends, I was naturally creating bit by bit these sculptures. From parts and pieces of junk, I had collected over the years. I built five Aftermath sculptures (No. 1 to 5), one Aftermath Book-Sculpture (No. 6). And one Aftermath Cloak-Sculpture (No. 6).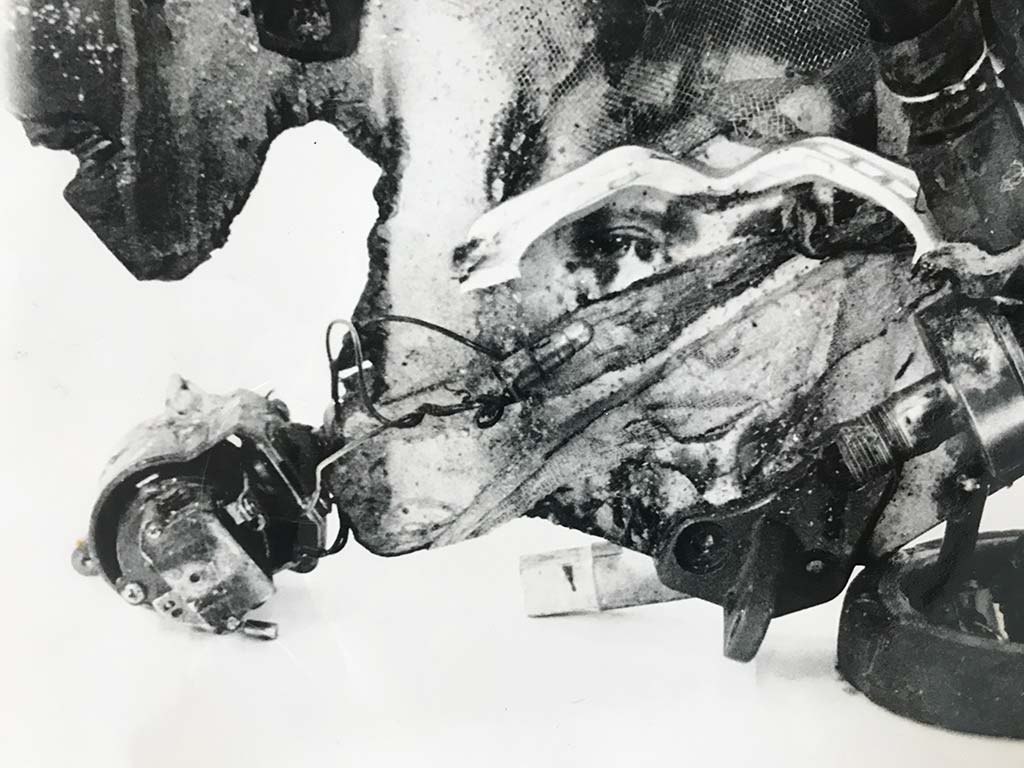 Every sculpture I worked on many solitary hours in the common area of the flat. I could not stop and went on until it was dark and I was tired and hungry. I burned, melted, pasted, burned again, stuck, glued, sprayed, and melted some more.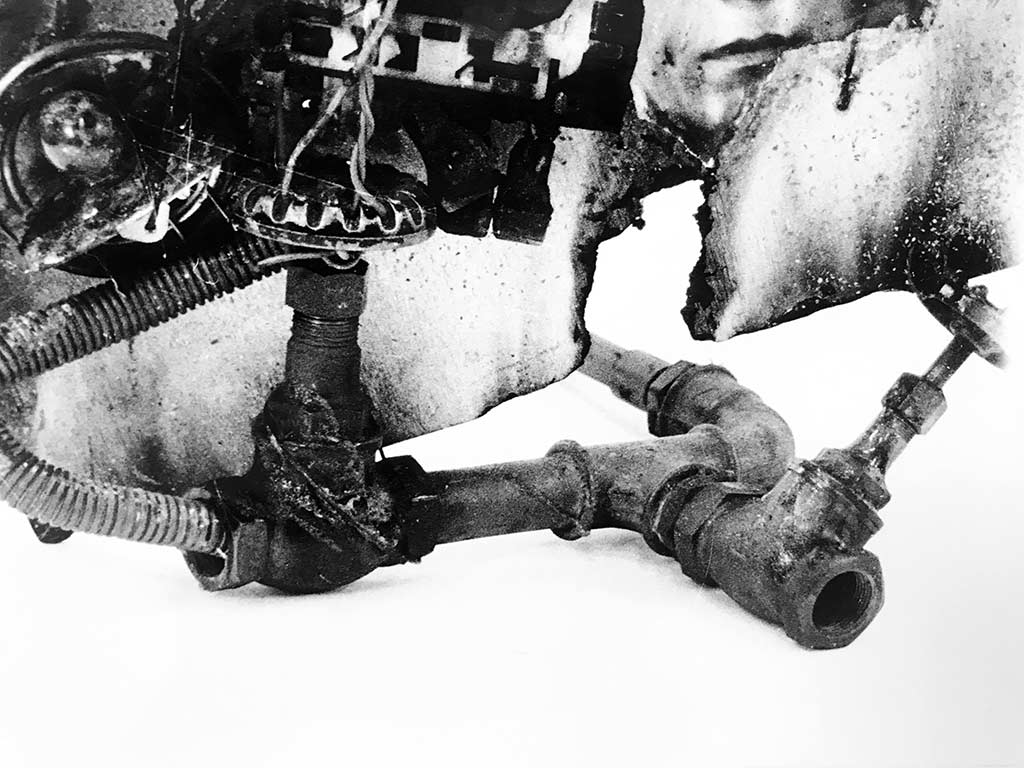 The Aftermath sculptures (No. 1 to 5) have as a base a wooden board from 40 x 40 cm (15.7 x 15.7 in), which I spray-canned with silver color paint and burned. Each sculpture was held up by a heavy object, like a coil, a gas or water pipe, an iron coffee filter with a children's table leg, a rubber flywheel, and a small motor.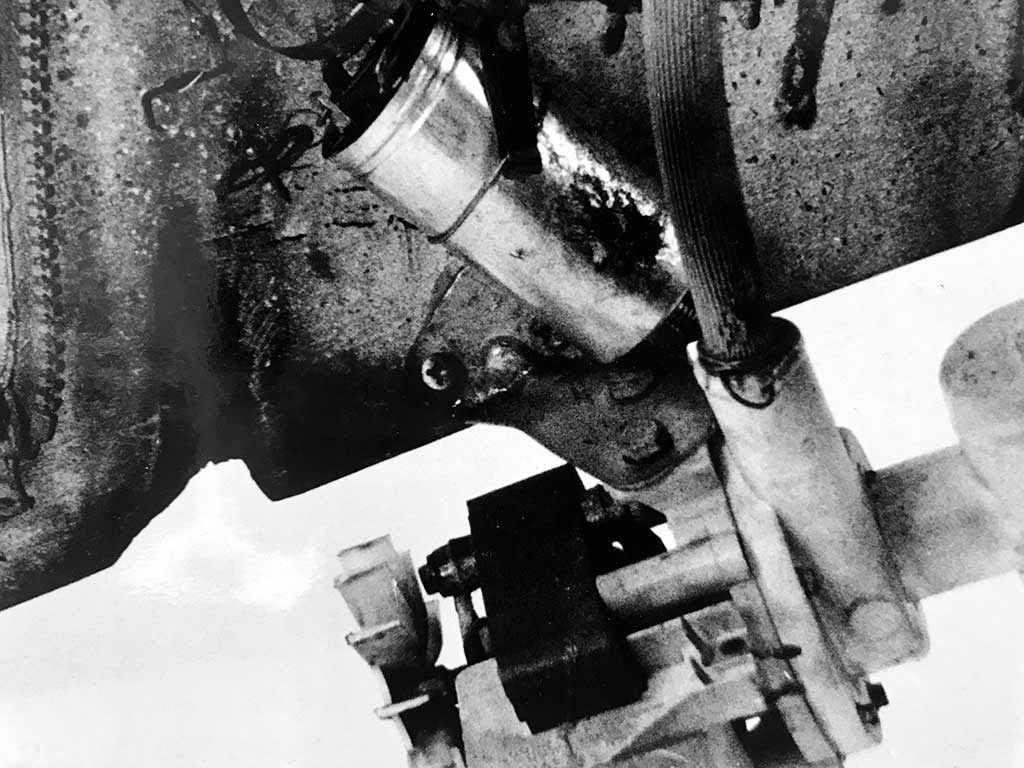 All the parts in the sculptures were meticulously handled, burned, damaged, and connected to create unique single sculptures. When one looks at the photos one can find glasses, pipes, a used mikado set, lamp sockets, electric wires, pins, a pressure gauge, rods, pieces of leather, coil spring, burned photos of people, and much more.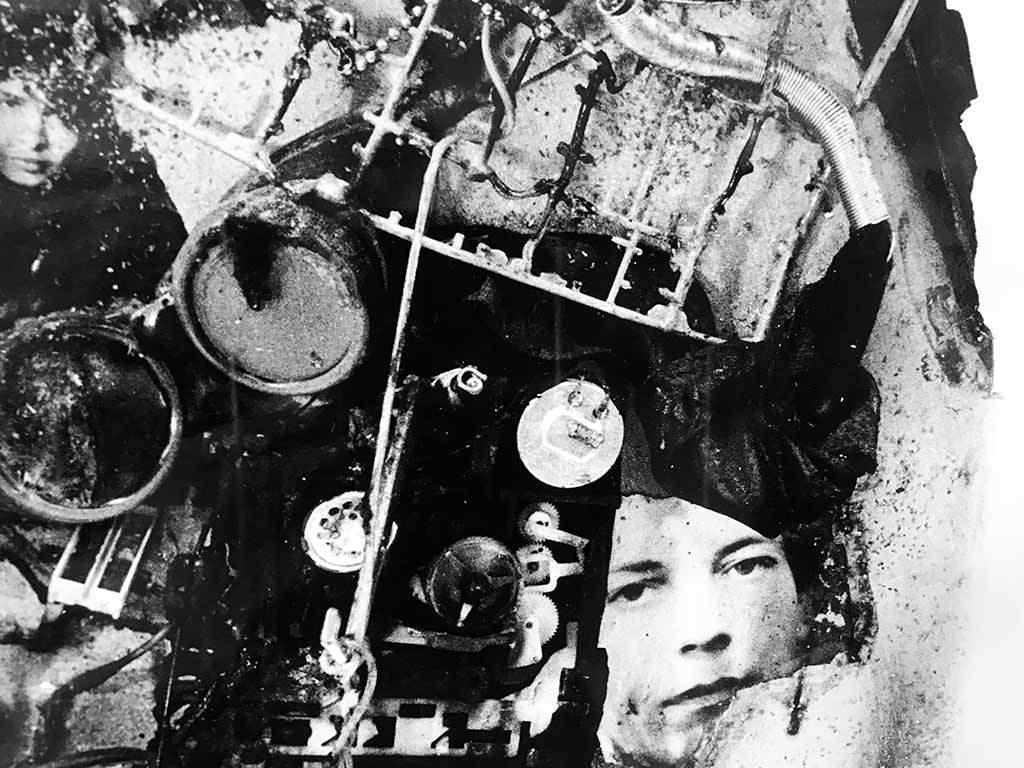 Some parts might be unrecognizable and look useless. But they originally came from something complete, where they were part of something that initially functioned. Now they became something different, changed forever. And part of something new, an art piece, an Aftermath-Sculpture. To perhaps let the viewer think of the aftermath in (their) life.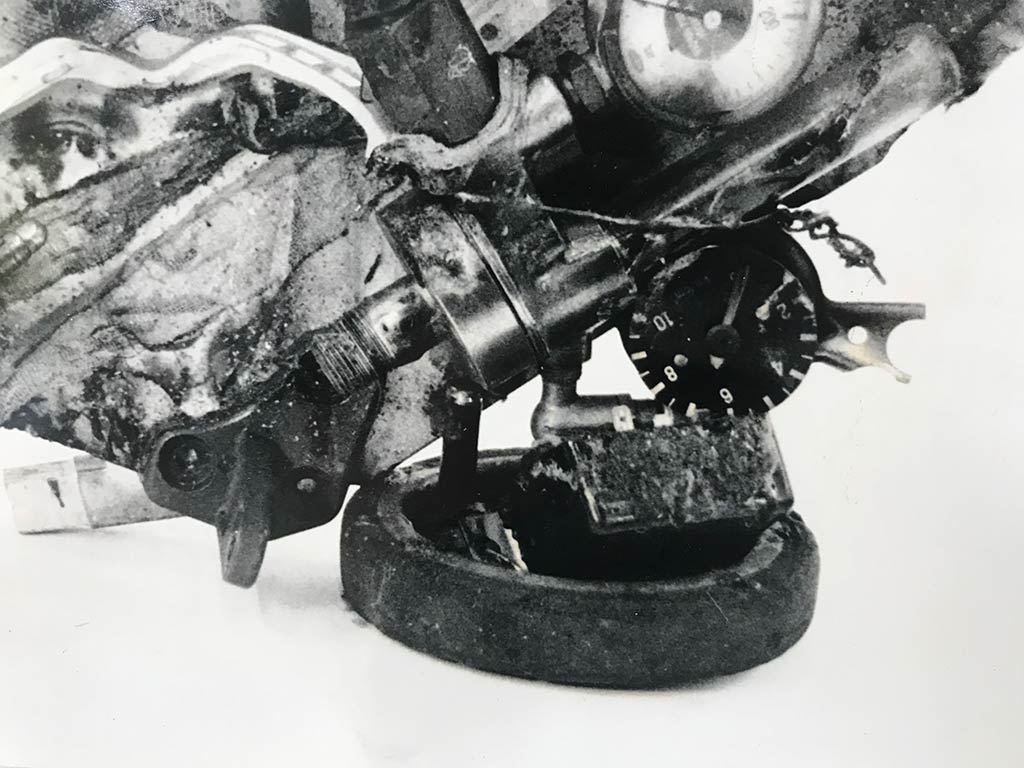 When I finished these five Aftermath-Sculptures, I felt not yet fully ready. And I had some components left. Or was drawn to the book as a medium? Whatever it was, I made a sixth sculpture, this Book-Sculpture. I find it quite symbolic as well since we all carry our own unique stories.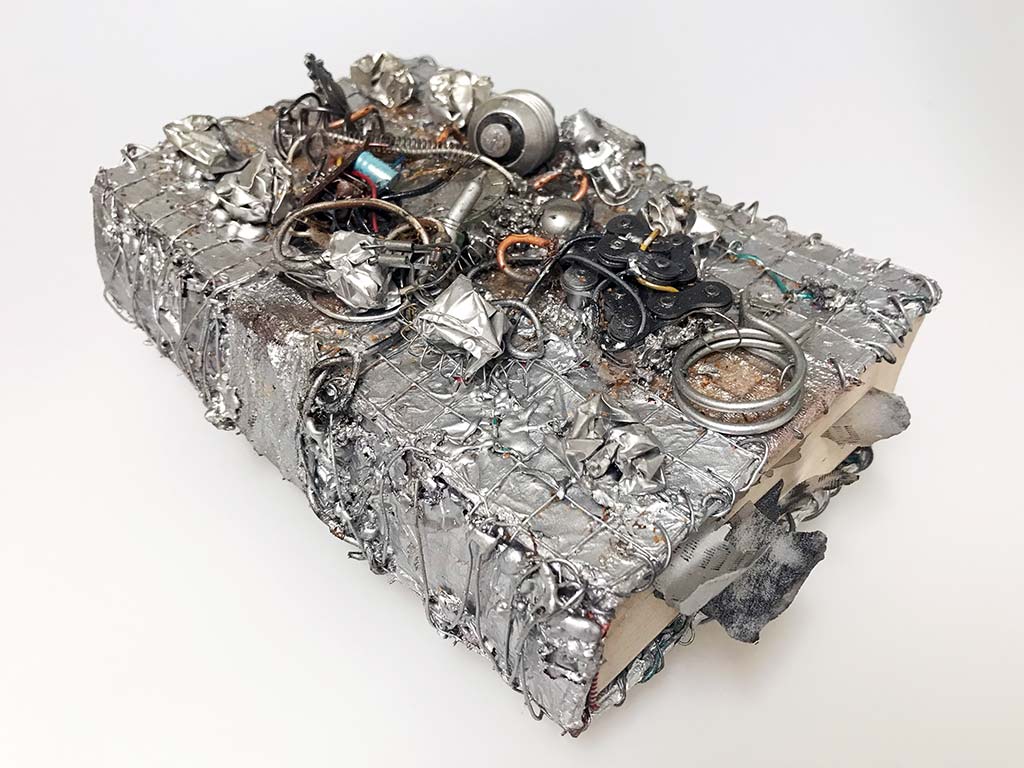 One year later, in 1994, the five Aftermath sculptures were exhibited in my first solo exhibitions called: The Aftermath: Portraits, at Galerie der Limburgse Amateurkunst, in Thorn (The Netherlands).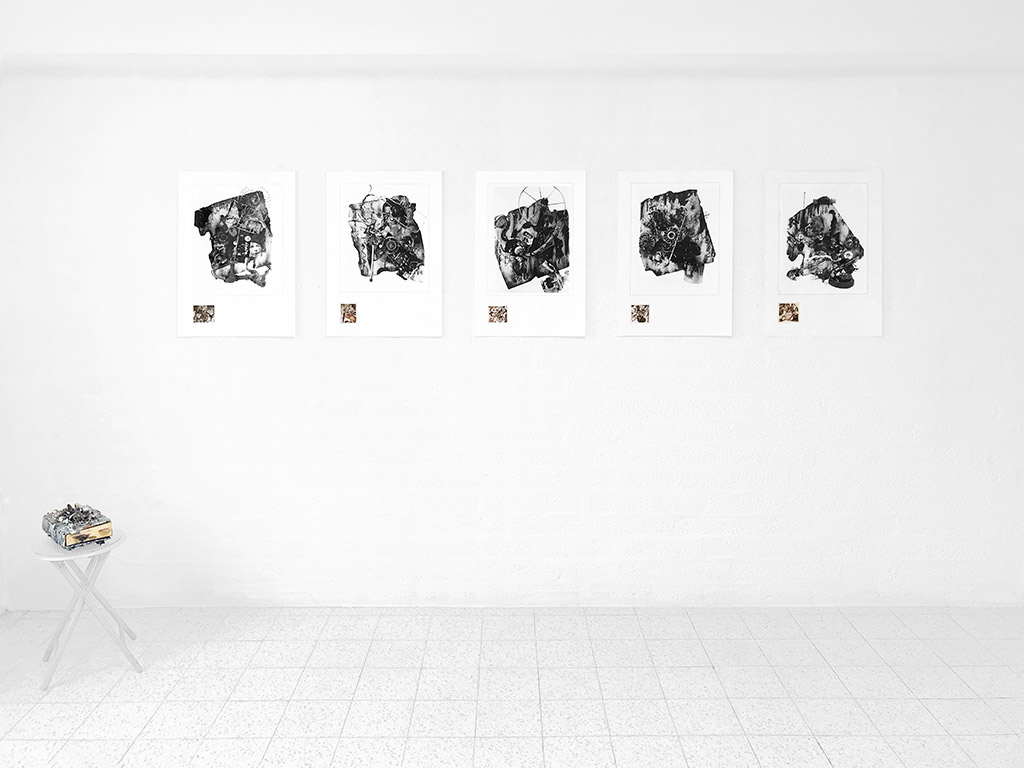 Do you like this type of art and this kind of work stories like these?
Fill in your email and receive it directly in your inbox.