How to hang your art depends of a few factors:
 How heavy is your artwork?
 Is the work framed? And did the framer provide a hanging solution?
 Do you want a semi-permanent solution or a quick and easy to do solution? 
These are 4 video stills framed with a black matte and black frame. The video stills were framed in Rotterdam by a framer. 
When you look at the backside, you can see that the framer has provided one hanging hook intended for a screw with a hook or thick head.
When the hole in the wall has been drilled. You put in the plug with the screw. And then hang the work on this screw. 
+  Very strong/safe
+  Cheap (if you have a drill)
–  Labor intensive
You simply hang the painting on its stretcher bars. 
+  Strong
+  Easy to do
+  Very cheap (once you have a hammer)
The third method to hang your art with, is with kneading adhesive gum. For example, Pritt Poster Buddies or Faber-Castell Tack-its. These are a kind of reusable chewing-gum-like kneading adhesive pads. Which you can use to hang posters. As well as unstretched canvasses.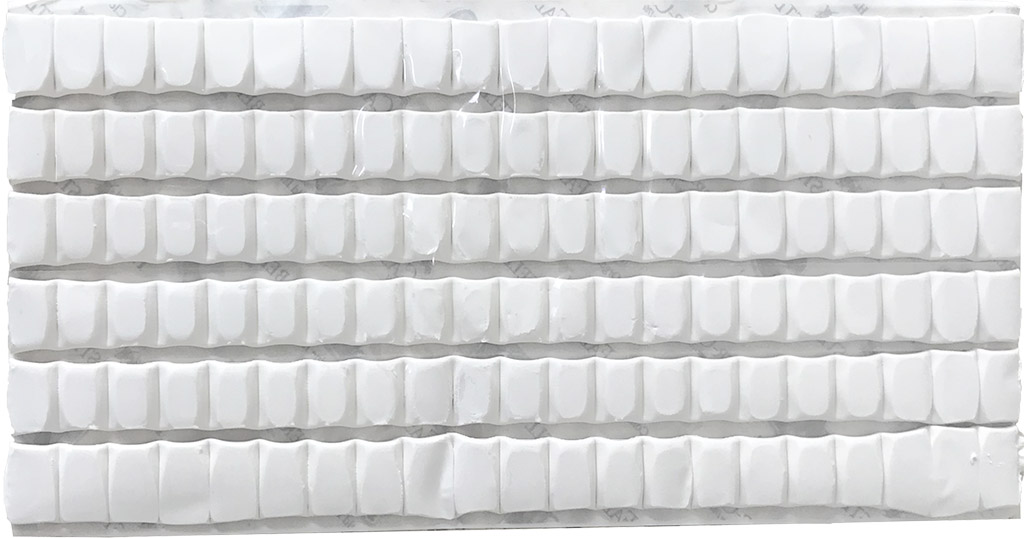 Ik ben Gechipt (I am Chipped)—Kay, is an oil painting on prepared canvas (unstretched). Since it is not stretched, it has no stretcher bars, nor a frame. And so hanging it on a screw or nail would not work. Depending on the size of the canvas, you can put two or more adhesive pads on every corner. And stick the artwork to the wall (or door or window). 
+  Super easy
+  Most cheap (once you have the gum)
+  Easy to move the artwork
These are 3 ways to hang your art. There are other methods like using Monstertape and Velcro. And/or hanging art on clammers. 
How will you hang your art? And why? Let us know in the comments below…
Do you like this type of art and this kind of information? 
Fill in your email and receive it directly in your inbox.